Business / Commercial Insurance
Businesses present unique exposures for insurers, so it is harder to generalize about coverages. The categories of policies listed below are only an outline of the coverages available through our carriers.
Whatever your commercial insurance needs, we can design a protection program that's right for you.
InsureUSA provides the following types of business insurance protection:
---
Auto - Commercial
A commercial automobile insurance policy is required under most circumstances when the vehicle is used for business purposes and meets certain other requirements. It is not just the registration that determines the requirement for a business automobile insurance policy. Other requirements are ownership by a corporation, use in hauling goods for hire, and gross vehicle weight of the vehicle. Some small trucks can be owned and insured under a personal automobile insurance policy under specific circumstances.

Commercial automobile insurance policies are not regulated in pricing, as are private passenger policies. There is price competition between insurance companies for good commercial automobile insurance.
Commercial Auto Insurance - Instant Quote
Commercial Auto Insurance Quote Request
Bus (Motor Coach) Insurance
From the yellow buses that bring our children to and from school, to the luxury motor coaches that bring tourists on exciting sightseeing adventures, to
intercity and transit buses from coast to coast—if you own a bus or motor coach we have an insurance program for you.
BOP (Business Owners Package)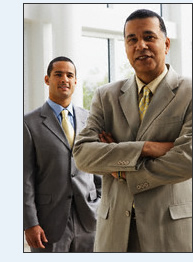 Business Owners Package policy, commonly called a "BOP" contains many of the insurance coverages needed by most small businesses. While these policies are not standard, there is great variation from insurance company to insurance company; there are certain common elements. The basic BOP offers business property for both building and contents, and liability insurance protection for the operation of your business. This liability protection will generally include both the operation of your business, at its established location, and the liability from your products or completed operations.

Some, but not all of the policies, will also offer business income and extra expense protection after an insured loss. BOP policies do not contain all of the coverages needed by a small business. Notably they do not cover any workers' compensation, professional liability, or business vehicle coverage.
Business Owners Package Insurance - Instant Quote
Business Owners Package Insurance Quote Request
Business Interruption
If your business suffers a property loss it could cause the business to slow or close down while repairs are made. This may mean a complete or partial revenue loss depending on the time frame and the damage. From the time the loss occurs until your business is running again, insurance can replace your lost profits, and provide a source of money to pay your necessary continuing expenses, like rent, payroll, taxes, etc.
Commercial Property
Commercial Property protects your business against the loss or loss of use of company property. "Property" can include a variety of types: lost income or business interruption, buildings, computers, money, and valuable papers.
InsureUSA can provide an instant quote for commercial property insurance for most types of businesses. You can click on the Instant Quote link below. However, if your business can not receive an instant quote, please complete the Commercial Property Quote form below.
Commercial Property Insurance - Instant Quote
Commercial Property Insurance Quote Request
Commercial Umbrella
Most package policies provide a liability insurance limit of $1 million for any one loss and $2 million in any one year. For many businesses, this limit is inadequate for real economic security. As a result, additional layers of protection in million-dollar increments are readily available in today's insurance market for most businesses.
Computer Information Technology (IT) Insurance
Many companies are unaware that their current business and insurance policies most likely do not cover them for all of their technology-related risks. Our technology insurance portfolio offers coverage options tailored to fit your company's unique needs.
In today's technology-driven world, companies face a number of dynamic exposures. Whether it is faulty software, inappropriate advice, misconfigured firewalls or inadequate anti-virus software, hardware failure - companies are increasingly at risk. Claims are growing rapidly, leaving companies liable for expensive lawsuits.
Computer Information Technology (IT) Insurance
Contractor's General Liability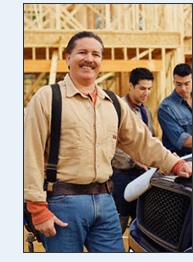 Contractor's General Liability insurance is for residential and commercial builders, general contractors, construction managers, design and build firms, specialty contractors or subcontractors, owners or public and private construction projects.
We offer contractor policies for every type of project:
Property
Builders risk insurance and course of construction
Liability insurance
General liability insurance
Contractor insurance
Commercial auto
Umbrella
Workers' compensation
Railroad protective
Equipment insurance
Contractor bond
Commercial Contractors General Liability Insurance Quote Request
Directors & Officers Liability
Directors and Officers Liability Insurance provides financial protection for the directors and officers of your company in the event they are sued in conjunction with the performance of their duties as they relate to the company. Think of Directors and Officers Insurance as a management Errors and Omissions policy.
Directors and Officers Insurance is often confused with Errors & Omissions Liability. The two are not synonymous; Errors & Omissions is concerned with performance failures and negligence with respect to your products and services, not the performance and duties of management. Generally it is a good idea to carry both Directors and Officers Liability Insurance and Errors and Omissions Liability Insurance.
Employment Practices Liability (EPLI)
Employment Practices Liability Insurance otherwise known as EPLI is insurance that helps protect you against claims from your employees that result from the general conduct of your business. Common examples of employee related claims include claims relating to:
Discrimination
Wrongful Discharge
Sexual Harassment
Hostile Working Environment
Wrongful Termination
Lack of Advancement
General Liability
Normally, it is difficult for businesses or general contractors to work without general insurance. General liability insurance is intended to guard operators and owners of companies from claims that may come from a broad spectrum of sources. These exposures could be just about anything, including liability engendered by accidents from the operations of the insured party, contractual liability, products manufactured by the insured party, etc.
The liability you select, whether it is one, two, or three million dollars, determines the cost of general liability insurance. Also factored into the rates are the kind of work undertaken, gross receipts and total payroll expenses. Similar to auto insurance, when it comes to general liability insurance, you will first have to make a down payment and then follow it up with installments. Before buying general liability insurance, it is best to compare the quotes available in the market.
It is the business owner's or general contractor's job to make sure that the people working under him/her are covered by an insurance policy. If for example, a person who is not a part of the project gets injured, the injured person's lawyer can target just about anyone involved in the project. The more individuals that are involved, the greater the chances of a successful lawsuit.
InsureUSA can provide an instant quote for general liability insurance for most types of businesses. You can click on the Instant Quote link below. However, if your business can not receive an instant quote, please complete the General Liability Quote form below.
General Liability Insurance - Instant Quote
General Liability Insurance Quote Request
Hotel & Motel Hospitality Insurance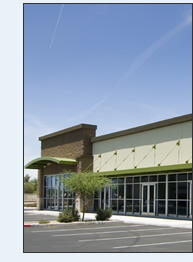 Running a hotel in today's competitive environment is a big challenge. Getting the proper business insurance at a reasonable price can be frustrating and time consuming.
InsureUSA offers specialty insurance programs designed specifically for hospitality industry. We offer protection that goes beyond the industry standard forms used by many insurance companies.
Investment Property
If you own an investment property, you should make sure that you carry adequate insurance coverage. Accidents may occur and ultimately cause damage to your investment property. If you do not have the necessary insurance, you will be responsible for the full financial cost.
Owning an investment property brings with it a large degree of liability. In addition to the building itself, you may be responsible for injuries received by others while they are on your property. You could also be held responsible for damage to their belongings.
Limousine Insurance (Public Livery)
Through our carriers, InsureUSA offers auto liability and physical damage coverages for qualified public or private livery. This includes limousines, taxis, airport buses, towncars, social-service vans and sightseeing/tour buses to name a few.
Limousine Insurance Quote Request
Liquor Liability
Liquor Liability Insurance is designed to provide liability insurance protection for those businesses who manufacture, distribute, or sell liquor. You need liquor liability insurance if you sell liquor and your business is a:
Bar
Tavern
Nightclub
Fraternal Club
Convenience Store
Liquor Store
Restaurant
Medical Malpractice
In today's challenging healthcare marketplace, we can help guide you to better results and a higher set of expectations with our value added services. We understand your struggle to deliver quality health care and avoid medical malpractice claims. Working in partnership with your practice, we will address affordability issues regarding medical malpractice insurance, while improving safety and quality.
Product Liability
Product liability insurance protects you in case a product you produce or provide causes harm to a user or a user's property. A "product" is anything that is tangibly used, touched, or consumed. This type of insurance is recommended for every business that manufactures a product, but is especially important for companies that produce food, clothing, toys or anything else that could conceivably cause harm to someone.
Most business owners policies include limited product liability coverage. If, for some reason, you do not have this coverage through a business owner's policy and your product runs the risk of inflicting harm on other people, you may need to buy product liability separately. Similarly, if your product presents a higher risk of injury (for example, it contains a hazardous material), you may need to purchase additional coverage.
Professional Liability (Errors & Omissions)
Professional liability insurance, also sometimes referred to as Errors and Omissions, is insurance to protect you and your company in the event a client alleges they have suffered a financial loss as a result of an error or an omission committed by you in the delivery of your professional services. Professional liability coverage is separate from a General Liability (GL) policy which would cover you mainly for bodily injury or property damage liability.
Professional Liability Insurance Quote
Property Liability
The general or public liability policy provides protection for claims of liability that are made by third parties. The policy provides defense protection even if the allegations are groundless. In addition the policy will pay any judgment up to the policy limit of coverage.
Restaurant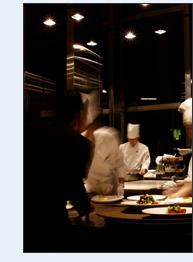 Today's restaurant environment is more complex than ever and you want to know you're covered for the unexpected occurrence.
Whether you run a small cafe or a national chain, you could be held liable for anything from contaminated or spoiled food to spilled coffee. That's why you deserve an insurance company with commercial restaurant insurance coverage specifically designed for the risks you face.
Eligible classes include, but are not limited to:
Fine Dining
Casual Dining
Fast Food
Ethnic Cuisine
Delicatessen
Coffee Shop
Micro Brewery
Special Event
Whether you are planning a corporate event, holding a large rock concert, or organizing a local flower festival, you will need special event insurance to ensure that you are covered for unexpected occurrences that may spoil the success you and your company may receive when the big day arrives.
Surety Bonds
We work with many of the country's top-rated surety companies to secure:
Contract Payment and Performance Bonds
Fidelity Bonds on Employees
Code Compliance Bonds
Judicial and Court Bonds, including estate guardianship and repletion bonds
Professional Service Bonds
Trucking Insurance
If you're an independent truck driver, you need special owner-operator insurance products and services to keep you fully protected under any and all circumstances. InsureUSA understands the needs of independent truck drivers and can help you find the right owner-operator truck insurance.
As an independent driver leased to a carrier, the carrier probably provides the majority of your liability insurance coverage. However, you may need to purchase your own physical damage insurance and liability insurance for when you drive your truck on your own time.
While some employers may offer to provide these additional insurance coverages, you can often get a better deal by purchasing them yourself. Plus, you'll be able to make choices to customize your policy to your needs and know exactly how much protection you're getting.
Wholesalers & Distributors
InsureUSA offers a broad range of coverages that are cost-effective and perfectly tailored for your business requirements if wholesaling or distributing. Get coverage specifically designed for today's wholesalers and distributors.
Our programs for wholesalers and distributors include exacting risk assessment and loss control expertise that can help reduce insurance costs for everyone from the small supplier to the large distributor.
Wholesale Distributor Insurance Quote Request
Workers Compensation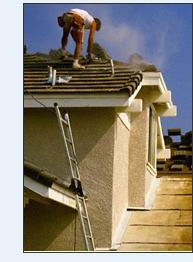 Workers compensation insurance protects employers from claims resulting from injuries to employees. It protects your business from lawsuits and provides employees with compensation for on-the-job injuries.
By law, most employers are required to provide coverage for lost wages and medical bills incurred as a result of on-the-job accidents or illnesses. For many businesses, this coverage is the largest part of its insurance expense.
InsureUSA can provide an instant quote for Workers Compensation insurance for most types of businesses. You can click on the Instant Quote link below. However, if your business can not receive an instant quote, please complete the Workers Compensation Quote form below.
Workers Compensation Insurance - Instant Quote
Workers Compensation Insurance Quote Request